Happy 1st Anniversary to BAMF!
8:00:00 AM
42 Random Facts About Me, Myself & Food
I can't believe I made it to one year. A lot of things have happened this past year, some good, some bad
—
mostly bad. Bay Area Menu Files started as a hobby
—
something that allows me to write and post photos of food from the restaurants I've been visiting. It's still a hobby, except I have 52 posts under my belt now (practically, one every week!) and my friends got with the program and are always kind enough to stop the devouring just so I can snap my photos.
They also remind me when I
haven't
taken any photos.
Thank you to all the readers of BAMF (who may very well be mostly my friends) and I hope to spend more time, hanging out and trying more fantastic restaurants with you guys in the future. Keep sending in the suggestions because a girl has got to eat!
To cap things off, here are 42 random facts about me, myself and food.
TOP 3 Most Popular Posts on BAMF
Spreadz (Santa Clara, CA)

Com Tam Thien Huong (San Jose, CA)

Seoul Food: Edae, Insadong & Hongdae (Day 4)
TOP 3 Least Popular Posts on BAMF
Seoul Jung (Santa Clara, CA)

Spaghetti Sunday & Willow Street Wood-Fired Pizza (San Jose, CA)

TIED

Orchid Thai Cuisine (Milpitas, CA)
TOP 3 Cities That Visit BAMF
Interesting Fact:

Moscow

is #4 on the list beating out other cities in the Bay Area like Fremont, Sunnyvale, Milpitas and Cupertino.
TOP 3 Countries That Visit BAMF
What I'm drinking right now: Taro Milk with Boba from Fantasia.
Back when I was younger, breakfast for Saturday morning's cartoons consist of one or more of the following: leftover rice with scrambled eggs, vienna sausage, and/or luncheon meats, Mr. P's Pizza (frozen), Celeste Pizza (frozen), yoplait yogurt, assorted cereals and crackers.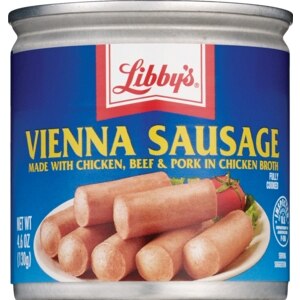 I still remember how they taste despite not eating them for 10+ years.
Funny how certain food reminds me of certain people. For instance, congee (
jook
) makes me think of my grandmother.
CONFESSION:
I destroyed my rice cooker in college after attempting to bake a cake in it.
I like cooking (especially experimental cooking), but I don't like cleaning up the aftermath.
Avocados are one of my favorite fruits. So versatile. Great, savory or sweet~
My tolerance for spicy food is quite low. It has gotten better over the years, but better get me a glass of milk if anything is above grounded black pepper and sweet bell peppers.
One of the reason why I try hard to stay in shape is so that I could eat more.
I'm also willing to shell out more money when it comes to food. It's not uncommon to see me drop $30+ on food and then penny pinching when I want a new pair of jeans or shoes.
I'm contemplating starting a podcast (revolving around food and restaurants), but I'm not sure if I can find the time and enough material. Also… I don't really like how I sound. So that's definitely a problem.
I have a crazy amount of posts that are "in-the-works" but not ready for publication yet. And even more photos to boot.
When I was much younger, I used to love eating preserved lemons with rice. I picked it up from my great grandfather because he also loved it.
I don't drink a lot of alcohol (maybe one drink a month, but probably less than that), but my alcohol tolerance is fairly high amongst my friends.
Every year, I celebrate two Thanksgiving. One with my dad side of the family (on Thanksgiving) and one with my mom side of the family (usually on Thanksgiving's weekend). You haven't seen Thanksgiving leftover till you take a look at our fridge.
One time a group of my friends and I ditched school during our senior year to have dim sum at this place that has since closed down. That location is now going to be a Korean BBQ restaurant. Gen Korean BBQ?
Macaron over macaroons. I always found the texture of shredded coconut too dry.
Hangry is a real emotion. Ask anybody who knows me when I try really hard to lose weight.
If "you are what you eat": milk tea will be running through my veins.
CONFESSION:
Although I drink a lot of tea, I don't know how to properly brew a cup of tea. The whole temperature mumbo jumbo, tea steeping stuff? Yeaaaa.. I just pour hot water in and take the tea bag or infuser out when I remember.
COUGH
.
Somewhere down the line I think it would be nice to have a career that involves food. I don't see myself becoming a chef or owning a restaurant or even writing my own cookbook, but I enjoy learning about food as much as I enjoy eating it.
Crying with a mouth full of food is one of the worst feelings ever. Don't do it.
OLD WIVES' TALE: Always clean your bowl of any rice grain or else your future husband will have a lot of acne.
CONFESSION:
I don't know how to use chopsticks properly. They always cross over when I pick up food.
Whoops.
I love watching cooking shows and language is only a minor setback. You don't need to understand the instructions to enjoy the cooking process. Food Network, holla! The Great British Bake Off is awesome! And after watching Japanese TV for so long, I realize about 40% of their broadcasting, if not more, revolves around food. Everybody is always eating something on-air.
Hands down: a guilty pleasure
Soft chewy pretzels over hard pretzels, any day~ Same with cookies.
When there's nothing in the house to eat, I try to jazz my cup noodle with an egg, spam or whatever I can find in the fridge.
Be kind to your body. Eat and drink in moderation. Your body will thank you for that.
There's a time and place for everything and somehow food always ends up being one of the things everybody can bond over. Whether you're toasting to the newlyweds or remembering the life of the dearly departed, food plays a crucial part in bringing people together.
What do I crave right now? Macarons. Pandan Waffles. Milk Tea. A great book. Plop me in a fantastic reading nook and I'm good to go.
If you stuck around till the end, you deserve a round of applause and tell yourself "I love myself," (I wonder if they still do that in school or were we simply the generation that they brainwashed with that concept) because this is one long list.
Stick around because I'll have a new post up this week. Follow me on Instagram (@ifyouseekemilie) if you want to take a glimpse into my
life and subscribe to Bay Area Menu Files' email list if you want to know when my next post drops!
Until then, this is yours truly, Amy (insatiable boba monster) signing off!